At least nine people are hurt as more than 100 firefighters continue to battle an 8-alarm fire in Queens that erupted at an apartment building shortly after 1 p.m. Tuesday, the Fire Department of New York City said.
The fire was reported at about 1:03 p.m. on the top floor of a 6-story building located on 34th Avenue in Jackson Heights.
According to officials, the alarm quickly went to a 4-alarm fire bringing 33 units and 138 fire personnel to the scene, all before intensifying and becoming a 8-alarm inferno by 6 p.m.
Images from the Chopper 4 show a cloud of dark smoke billowing from the building as smokey conditions were also experienced by onlookers on the street level.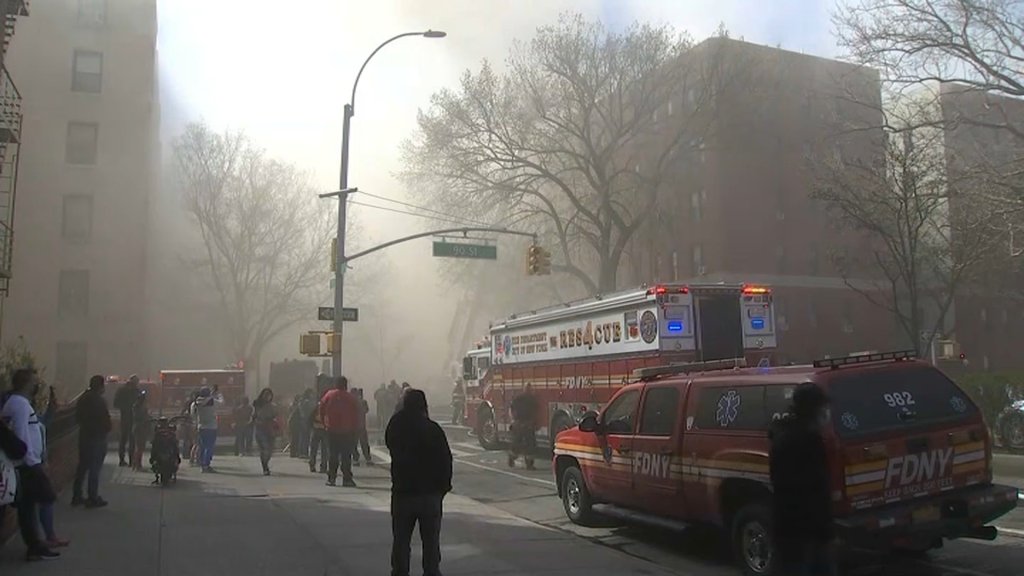 A total number of nine people — four firefighters and five civilians — have been reported injured due to the fire, the FDNY said, adding that all injuries are considered non-life threatening.
It is unclear what started the fire. Additional information was not immediately available.




Read More: More Than 100 Firefighters Battle 8-Alarm Inferno in NYC Apartment Building; 9 Hurt – NBC New York