Recently, two of Kentucky's six members in the U.S. House of Representatives—Democrat John Yarmuth and Republican Andy Barr—announced the renewal of the Congressional Bourbon Caucus (CBC).
Started in 2009 by Rep. Yarmuth, the CBC is a bipartisan group within the House that advocates on behalf of the U.S. bourbon industry and helping to educate their fellow lawmakers on the issues and regulations that are affecting distillers and distributors.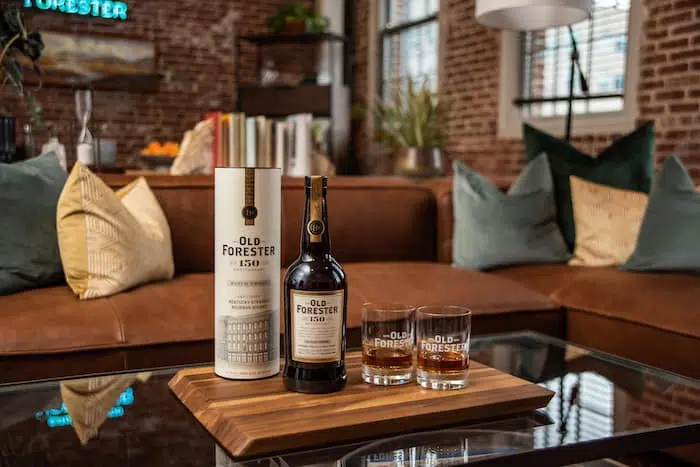 "I am proud to join my colleague, Congressman Andy Barr, in once again reconstituting the Congressional Bourbon Caucus for the 117th Congress," said Congressman Yarmuth, in a prepared statement. "The production, distribution, and consumption of bourbon and other distilled spirits serves as a vital economic engine for Kentucky and our entire nation, and our bipartisan caucus plays an important role in bringing members together to advance the issues the industry faces. As the pandemic continues and we weather further economic uncertainty, it's important that we work even harder to protect these good Kentucky jobs."
The CBC was vital in passing the Craft Beverage Modernization and Tax Reform Act, which was added to a coronavirus relief package that was passed in late 2020. Without it, distillers would have been hit with a 400% increase in excise taxes. The bill made that tax relief permanent.
"Bourbon is a signature industry in the Commonwealth of Kentucky," added Congressman Barr. "With the recent passage of the Craft Modernization Act in Congress that I helped lead, the bourbon industry is poised for a strong year in 2021. I look forward to continuing my work with Congressman Yarmuth and Members of the Bourbon Caucus to protect the industry into the future."
One issue that is sure to come before the CBC is a push to suspend tariffs on the export and import of distilled spirits. As we reported on recently, the tariff on American whiskey going to the European Union is set to double in June of this year—from 25% to 50%. The Distilled Spirits Council of the United States has made the suspension of those tariffs their top legislative priority for 2021.


Read More: U.S. Representatives Renew Congressional Bourbon Caucus For The 117th Congress